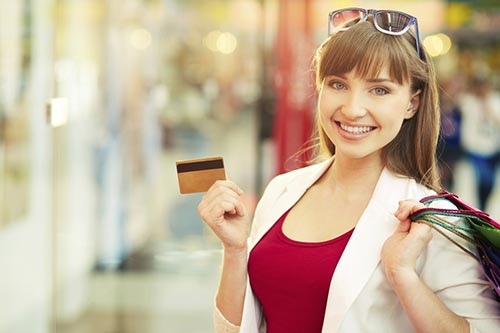 GET A VISA CREDIT CARD TODAY!
Our loan officers are ready to help you get approved!  For more details, please contact a loan officer at (580) 718-4050.
No annual fee
Competitive Rates
Convenience
Security
Click here for our Consumer Credit Card Agreement Disclosure
Please mail application to 1508 E. Prospect Ave., Ponca City, OK 74604.
TO MAKE A PAYMENT ON YOUR CREDIT CARD:
*Please be advised that the website that you are about to enter is not owned, operated, or maintained by the Cherokee Strip Credit Union. The Credit Union is not responsible for the content of the third party site. We do not represent any parties if a transaction is entered into. Please review the web site's privacy and security policies as they may differ from those of Cherokee Strip Credit Union.
Mail "Credit Card" Payments ONLY to:
Cherokee Strip Credit Union
P.O. Box 70222
Philadelphia, PA 19176-0222
Overnight Mailing address is:
Cherokee Strip Credit Union
400 White Clay Center Drive
Newark, DE 19711
Stop by one of our branch locations.
To report a LOST or STOLEN credit card, please call 800-556-5678