New Debit Cards coming in May
Published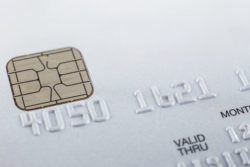 Just in time for spring – our fresh, new look Debit Cards with security chip will soon be mailed out to those Members who currently use one.
Once received, simply follow the enclosed instructions to immediately activate it – after which you can shred your old card, which will be deactivated soon after the arrival of your new card.
Also, reminder that this does not affect your CSCU Credit Card, which was already upgraded last year.
Click here for more information on your new Debit Card!